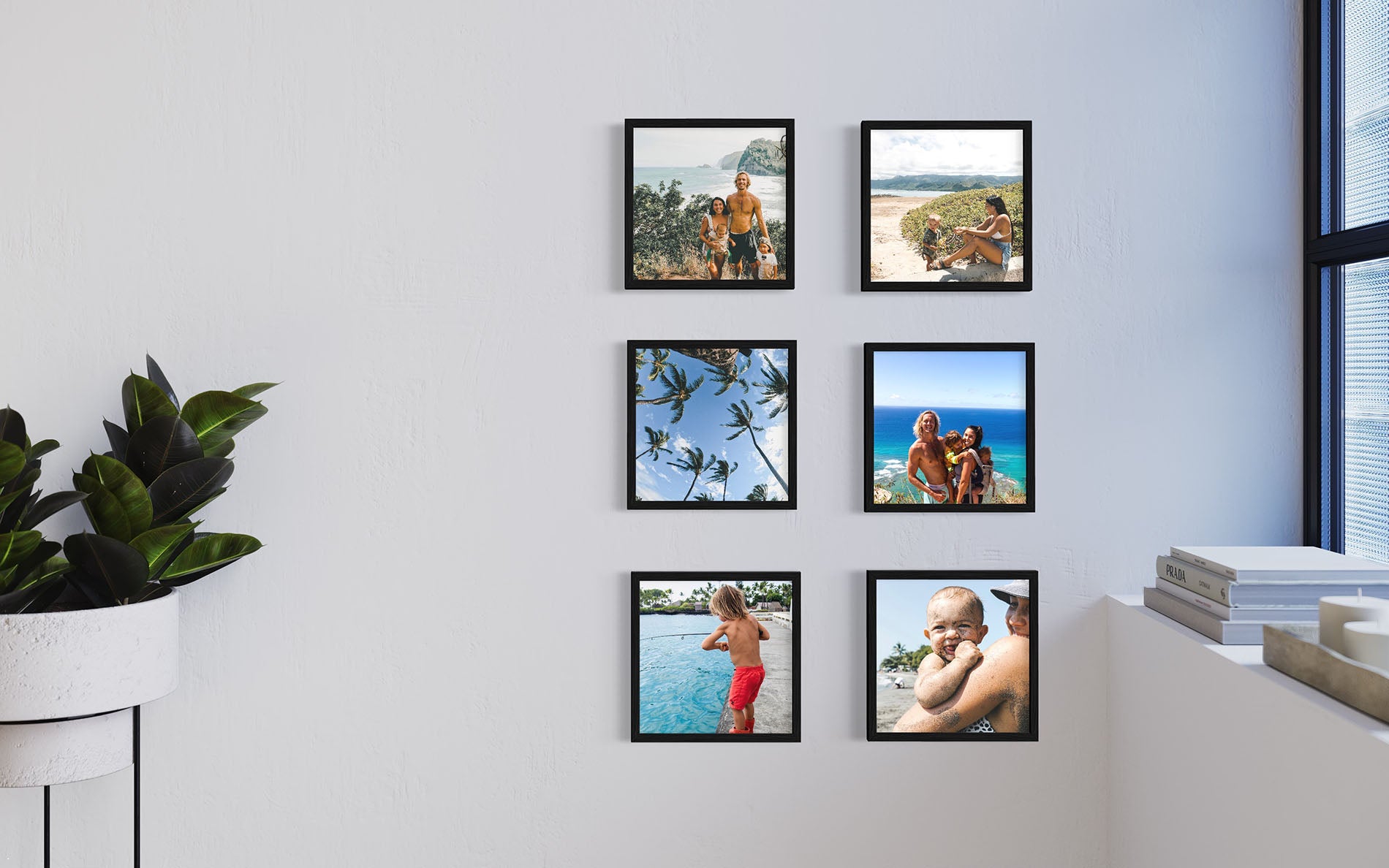 Which Photo Tiles are the Best for Creating a Stunning and Long-Lasting Display?
Are you looking to add a personal touch to your home or office decor? Photo tiles have become a popular choice for those looking to create a unique and beautiful display. But with so many options on the market, it can be hard to decide which photo tiles are the best fit for you. Allow me to introduce you to Hangtiles by Print Panoramics, a pro-lab printed photo tile that are made in the UK and boasts exceptional print quality and easy to use features.

First off, the print quality of Hangtiles photo tiles is top-notch. Using the latest and best photo reproduction printers and a Giclée print, the colours are vibrant and true to life and the blacks are intense and striking. The print will stand the test of time, so you can enjoy your beautiful display for many years to come.

Not only do Hangtiles have great print quality, they are also eco-friendly. With the frames made from recycled material, you can feel good about your purchase knowing that you are making a positive impact on the planet.
Hangtiles are also designed with ease of use in mind, our specialist adhesive technology allows for easy sticking and repositioning of the photo tiles without leaving any marks or residue on the walls. You have complete creative freedom when designing your photo wall and do not need any tools.

The minimalist eco friendly frame made from recycled content has a 2cm depth, making it extremely lightweight and perfect for those who prefer a clean and modern look. Each photo tile measures 8.5 x 8.5 inches (21.5 x 21.5cm) and are individually packed, boxed and delivered to your door ready to hang, so you can start your photo wall right away.

There are many ways to use Hangtiles in your home or office to create a unique and beautiful display. Here are a few ideas to get you started:


Create a photo wall in your living room or bedroom. Hangtiles are perfect for creating a mosaic display of your favourite memories. Choose a wall and start arranging the photo tiles in a pattern or layout that you like and remember if you are not happy with your first attempt then you can simply remove and restick elsewhere.
Use Hangtiles to create a feature wall in your office. Use a selection of photos to create a visual representation of your company's history, mission, or values.
Create a gallery wall in your hallway or stairway. Hangtiles are a great option for this because they are lightweight and easy to hang, so you can change up the display as often as you like.
Use Hangtiles to create a themed display in your child's room. For example, a collection of their favourite cartoon characters or even a display of their artwork.
Create a feature wall in your kitchen. Use Hangtiles to create a display of your favourite family recipes or memories of special meals and gatherings.
Use Hangtiles to create a unique and personal touch in your bathroom. A collection of landscapes, nature, or abstract art can make the space more inviting and relaxing.
Create a unique and personal touch in your business reception area. A collection of company's milestones, team members, or company's values can create a warm and welcoming atmosphere for clients and employees.
Use Hangtiles to create a display of your favourite quotes or affirmations in your home gym or meditation room.
These are just a few ideas of how you can use photo tiles in your home or office. The possibilities are endless, and with Hangtiles easy stick on and take off feature and removable leaving no marks or residue feature, you can change up your display as often as you like.
In conclusion, Hangtiles are a great choice for those looking for a high-quality, UK made, eco-friendly, and easy to use option. With impressive colour depth, striking blacks, and a minimalist frame, these
framed photo tiles
are perfect for creating beautiful and unique photo displays in your home or office. Get creating and don't forget to share your displays with us!