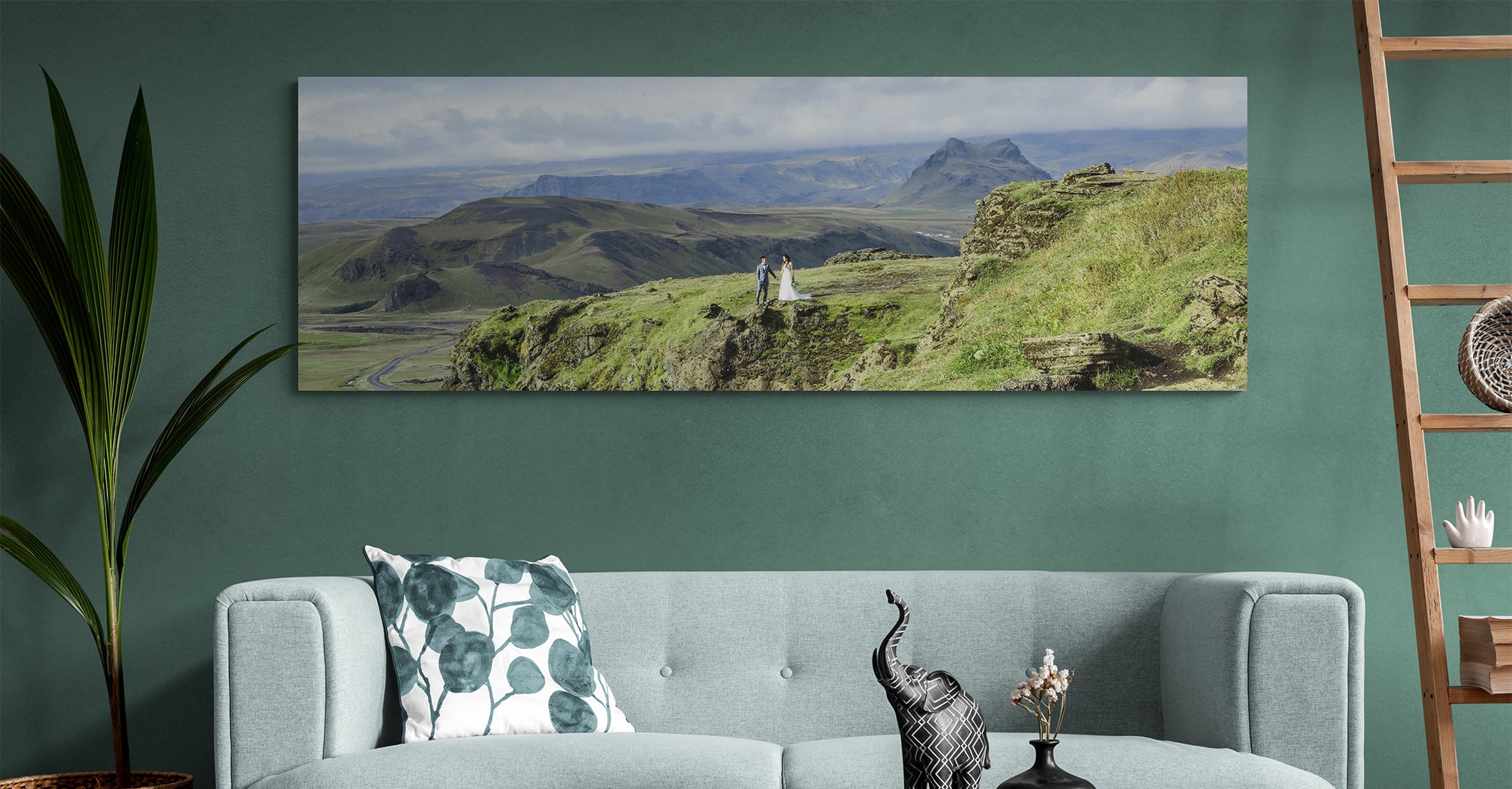 People, Places, Or Things? How To Have The Right Subject For The Best Canvas Prints
Canvas has long been a very popular material for artwork. Providing texture to pieces that paper simply cannot match, canvas is a luxury material that can make your walls look amazing. Canvas prints are far more affordable than painted pieces, while still retaining all of the visual splendour that comes with the real thing.
Choosing your canvas prints can be a challenge, with a huge amount of options available around the web. It's important to make sure that you choose the right subject matter for the best canvas prints in the UK. Let's take a look at the common canvas print subject matter.
Canvas Print Subject Matter
Canvas printing is a versatile production method that opens the doors to practically any image. The type of subject matter you can find can be split into two different sections, giving you plenty to think about.
The Type Of Artwork
Canvas printing enables you to hang just about any image on your walls, but there are a couple of different types of artwork that can work for this.
Photography: Photography is a very popular choice for those who want to hang artwork on their walls. You can license other people's photos or even take your own for this, giving you countless options.
Paintings: Paintings are quite expensive, but you can achieve the look you're going for. You can find a lot of options for painting prints available around the web.
Digital Work: Digital artwork has been popular for a long time, especially with the rise of NFTs. You can have work like this printed to hang on your walls.
The Subject
The subject itself is possibly the most important aspect of your canvas prints. There are a lot of different subject options to choose from, and we've gathered a handful of them below to give you an idea of what you're looking for.
Portraits: People have long been one of the most popular subjects of art across the globe. Even before modern photography, painted portraits were a popular option and hung around homes, businesses, and more. Portraits can have one or more people in them, but the focal point of a portrait is the person or people.
Natural Landscapes: Natural landscapes present an excellent opportunity for artwork, offering a challenge to artists and photographers alike. Images featuring natural landscapes can be breathtaking, making them stand out in your home or office.

Ultra panoramic prints

can be the perfect option for capturing and displaying your favourite natural landscape.

 

Cityscapes: Similar to natural landscapes, cityscapes make spaces feel modern. Choosing a cityscape is a good way to make your canvas prints more meaningful to you. Whether you choose the city you live in, your favourite city, or somewhere beautiful you've never been to, these pieces add an elegant and modern feel to the space.
Animals & Plants: Going back to the natural world, animals and plants can also make very good subjects for artwork. Having pictures of your favourite animals, plants, or pets on your walls will make your home feel special and unique to you.
Food & Objects: Human-made objects are another common subject for art of all kinds. Vehicles, food, and an array of other items can be made into beautiful pictures that will look amazing on your walls.

Photo wall tiles

 also provide a great way to add pictures like this to your home.
Abstract Art: Art doesn't always have to reflect something in the real world, with plenty of abstract artists choosing to make pictures of things that don't look real at all. This type of art is great for those who want to use digital designs.
The Best Canvas Print Locations
Choosing the right location for a canvas print can be a challenge. Each of the rooms in your home or workplace will have different features, and this means that they will benefit from different types of artwork. You should always choose the artwork you use based on the space that it will occupy.
Offices
Office spaces are designed for work, and this means that they need to be designed and decorated with this in mind. This isn't always easy, and you may need to experiment with the artwork that you choose. Pictures that don't cause distractions while also calming those around them are best for this, with options like natural landscapes and abstract artwork often being ideal.
Living Rooms
Living rooms and lounges are spaces for relaxation, but this doesn't mean that the walls have to be boring. Portraits, abstract art, animals, landscapes, and just about any other type of art can work in a living room or lounge space. Using subdued colours can be a good idea, and this will help to keep you from being distracted from things like your TV.
Bedrooms
Bedrooms are supposed to be tranquil places, giving you everything you need to drift into a deep sleep each night. Of course, though, you need the right things around you to make this happen, and this is where your prints come in. Portraits of family members can be ideal for spaces like this, alongside natural landscapes and pictures of any pets that you have.
Bathrooms
Finally, it's time to think about the bathrooms in your home or office. Spaces like this are supposed to feel clean, and it makes sense to use artwork that also conveys this message. Pictures of water, flowers, and other serene objects can be good for spaces like this, especially if they use bright, light colours that make them feel clean.
As you can see, artwork will always benefit from having the right subject matter placed in the right location. Many people neglect this element of their design when they are trying to make their space look great.
Make the most of your open walls by choosing the best canvas prints in the UK when you choose Print Panoramics. With a huge variety of sizes, styles, and options to choose from, you'll quickly find that you've fallen in love with canvas prints.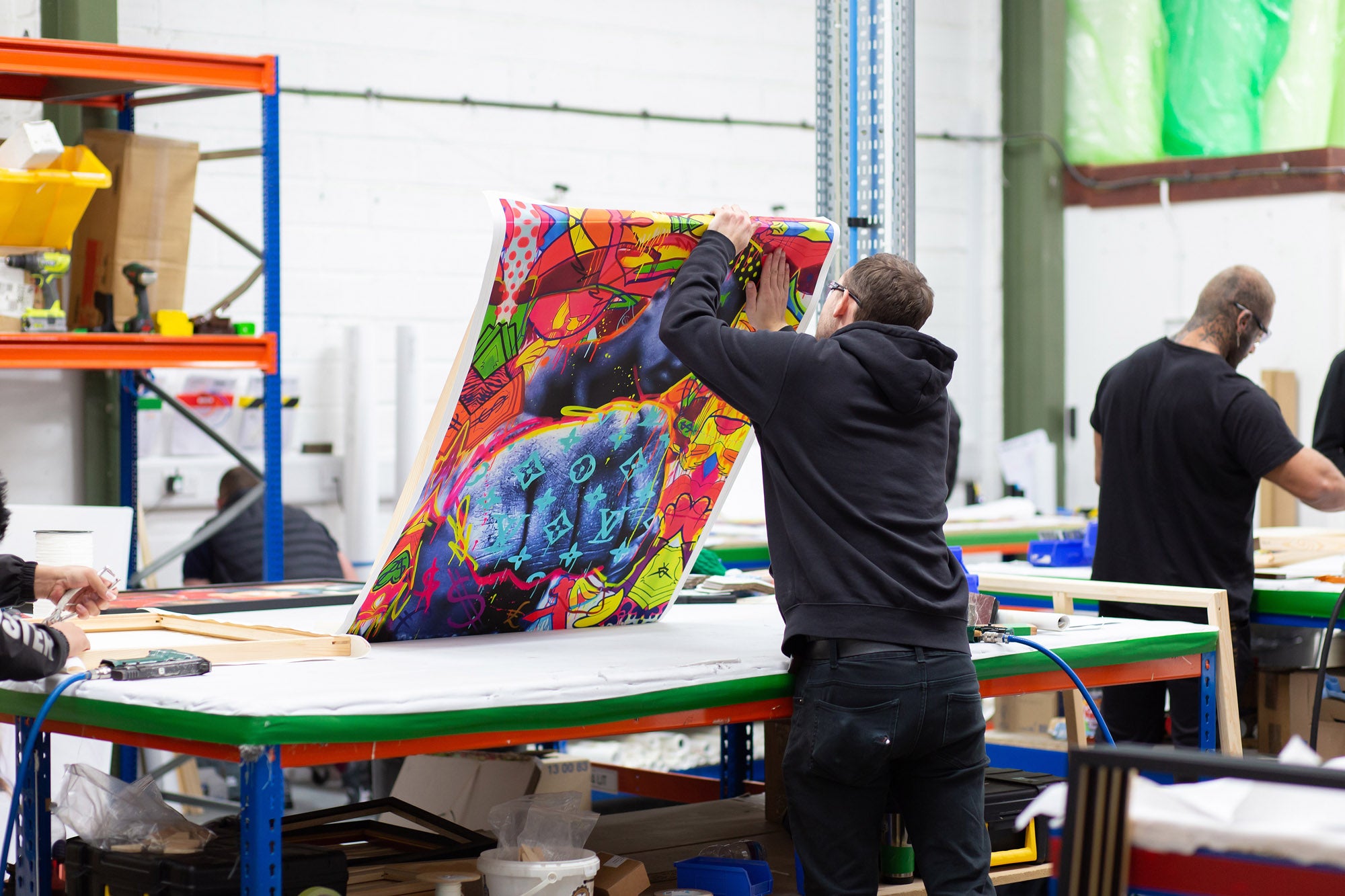 A brief history of canvas printing
Canvas printing is a popular way to display photos and artwork in homes and businesses. The use of canvas as a medium for printing dates back to the early 1900s, when artists began to experiment wi...
Read more