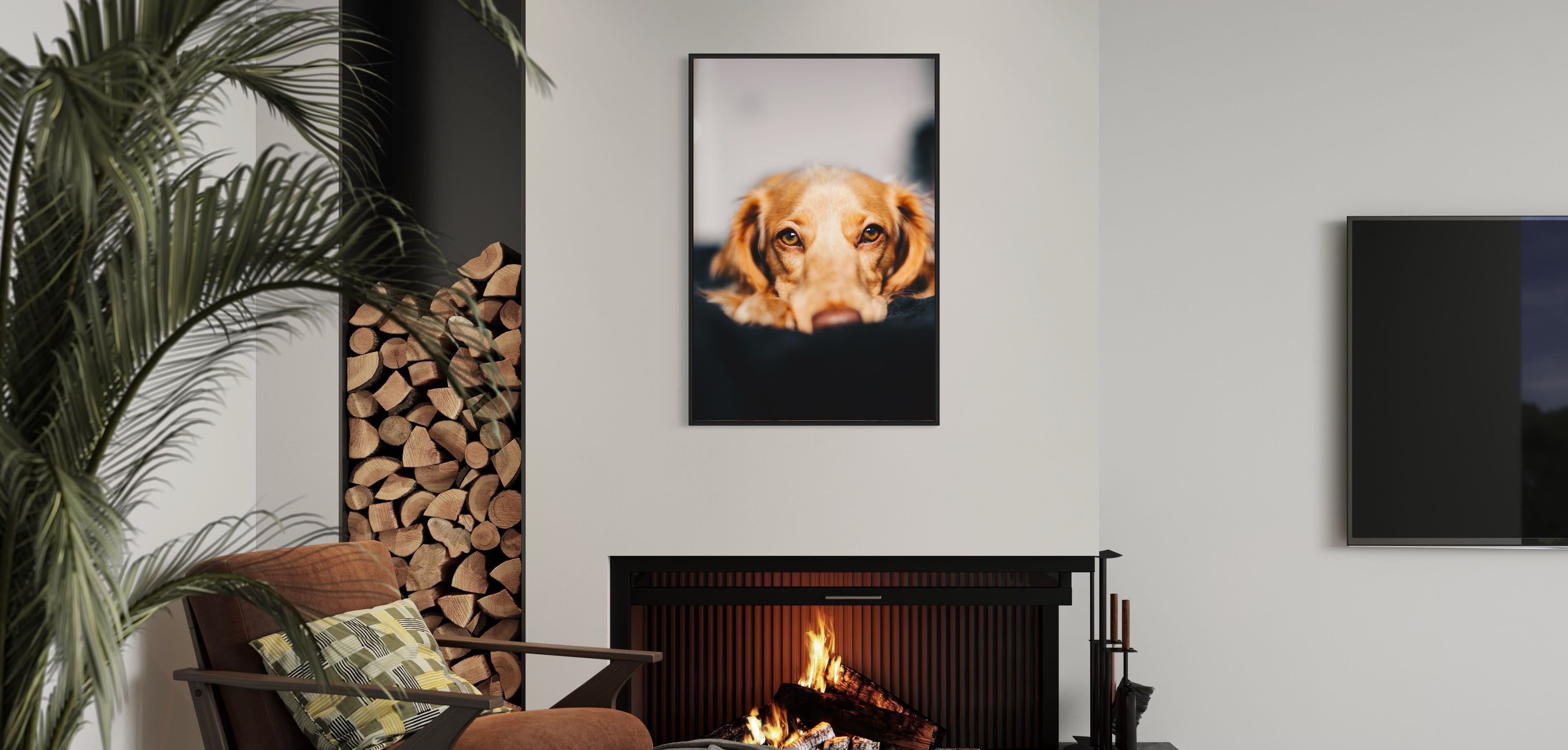 Transform Your Pet Photos into Masterpieces with Customised Wall Art
As a devoted owner of a domesticated animal such as a dog or a cat, you are fully aware that these beloved companions occupy a vital space in your existence. What finer approach to pay homage to their presence than by reimagining them as masterpieces adorning your walls? Customised wall art presents an exceptional option for pet owners seeking to express their affection for their animal counterparts in a distinctive and innovative manner. If they are sadly no longer with you then a stunning piece of wall art is also the perfect way to remember them and smile every day. This article delves into the reasons why customised wall art is an excellent choice for pet owners and how to produce customised wall art that spotlights your pets.
Why opt for customised wall art for your pets?
There are several reasons why customised wall art is a preferred choice for pet owners. Firstly, it provides a distinctive opportunity to showcase your fondness for your pets in an exclusive and imaginative manner. Instead of merely possessing a photograph of your pet stored in your mobile device or exhibited on a table, you can have an enormous, eye-catching work of art on your wall that encapsulates the essence of your furry friend.
Secondly, customised wall art can facilitate the creation of a unified decor scheme in your abode. By selecting colours, patterns, and designs that complement your current decor, you can construct an environment that is aesthetically appealing and personal.
Lastly, customised wall art is a stimulating conversation starter. Visitors are inevitably drawn to the striking artwork adorning your walls, which presents a tremendous opportunity to discuss and reminisce about your beloved pets.
What is Customised Wall Art?
Customised wall art is a form of embellishment that enables you to personalise the artwork to suit your preferences. Instead of purchasing a generic print or painting, you can craft a unique piece that highlights your pets. This can be accomplished in a plethora of ways, including canvas prints, framed prints, and even acrylic prints.
How to create customised wall art featuring your pets?
Creating customised wall art that showcases your pets is simpler than you might anticipate. Here are a few straightforward steps to follow:
Step 1: Determine the Medium
The initial stage in creating customised wall art is selecting the medium you desire to employ. Canvas prints are a prevalent choice as they are robust and can be easily suspended on the wall. Photo tiles is also a suitable alternative as they are less expensive and you can mix and match with other images to create a gallery wall.
Step 2: Pick Your Photos
The subsequent phase is to select the photo(s) you wish to employ for your customised wall art. It's crucial to choose high-quality photos that are clear and in focus. If you plan to construct a collage, choose various photographs that highlight distinct aspects of your pet's personality or different moments in their life.
Step 3: Choose Your Design
Once you've chosen your medium and photos, it's time to decide on a design. You can opt for a single image printed on a canvas or acrylic, or you can create a collage featuring multiple photos with Hangtiles. Additionally, you can choose from a variety of design elements such as mounts & borders, text, or filters to further customise your artwork.
Step 4: Customise Your Artwork
The next step is to customise your artwork. If you've chosen a canvas print, you can select the size and wrap style to fit your decor. You can also choose a floating framed canvas to enhance the visual appeal of your artwork.
Step 5: Order Your Customised Wall Art
Once you've completed your customisation, it's time to order your customised wall art. Several online services such as Print Panoramics provide customised wall art options, including canvas prints, posters, and photo tiles. You can upload your photos directly via the website and design tools are provided to assist you in creating and editing your artwork.
In conclusion, customised wall art is an excellent option for pet owners looking to pay homage to their furry friends whether they are still at home or sadly no longer with you. By creating customised artwork featuring your pets, you can showcase your affection in an exclusive and creative manner while also adding a personal touch to your decor.