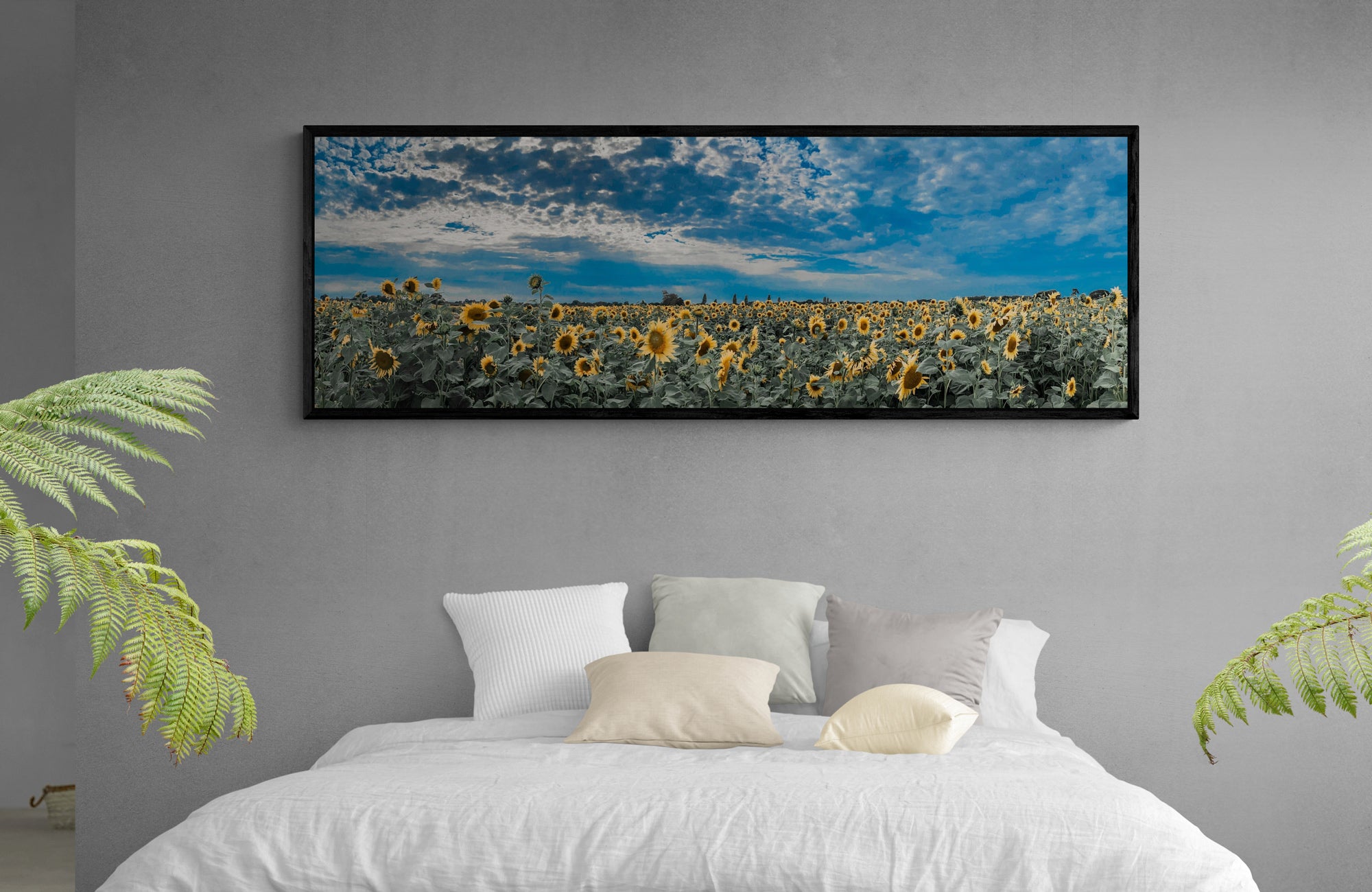 Canvas Photo Prints - To Frame, or Not to Frame?
Printing photos on canvas in the UK is an excellent way to blow up some of your favourite images to high-quality, easily hung pieces of wall art. One of the great things about canvas photo prints is that you don't need a frame to put them up, either. They look great, even when unadorned with a frame, and plenty of people hang them as-is. However, does that mean that you should never frame them?
There are benefits to each choice, as well as reasons to consider not doing either. While it really comes down to personal preference, there are some things to consider when deciding whether or not to frame your print.
Consider the Overall Size of the Print
One of the important factors of getting canvas photo prints for any space is making sure that you're choosing the right size of print. Knowing the size of the space you plan to place the print is crucial, so you can ensure that the print fits. You may also want some blank space around the print, which is why sizing and planning are so important when considering the size of a print.
Though it depends largely on the type of framed photo prints you choose, the frame can add a few centimetres or inches of height and length to your photo. Keep the additional spacing of the frame in mind when choosing a print, or trying to decide if a frame is right for the space. There are small, slim frames you can choose that won't change the dimensions too much. However, if you're working with limited space, even a slim frame may make a significant difference.
How does it match the look of the room?
There are some commonly shared preferences in regards to when you should use a frame vs. when unframed canvas photo prints work better. 
One of the big advantages of photo canvas prints is how good they look in contemporary or minimalist spaces when they are left unframed. With this style, you can keep shapes as clean as possible and avoid any sensation of unnecessary bulk or detail when you choose to leave your photo unframed.
Traditional wooden panel framing suits a much more aesthetically traditional room. If you are going for a traditional, classic look then framing your print is the way to go. 
Consider the style of the room overall and think about which options suit it best. It's also important to consider what your artwork means to the room. If you are specifically trying to draw the eye to the piece, framing it is beneficial to this purpose.
Is your other art framed?
Aside from the general look of the room, you should consider any other art that's in the space. This is especially important if you're giving canvas photo prints as a gift and, as such, don't have as much control over the space that they're going into.
If the room is full of framed photos and art, then choosing a frame is going to be the option. This helps bring cohesion to the room and allows the print to flow with the rest of the art. Similarly, if the rest of the art is unframed canvas pictures, it's probably best to leave the print unframed.
Does the frame keep it safer?
Aside from aesthetic and stylistic choices, there are practical considerations to keep in mind when deciding whether to frame a canvas or not. When dealing with photo prints then frames with a glass front aren't just used to keep art and photos in place, they are also used to protect the pieces. While a floating framed canvas are different to framed photo prints as they don't have the glass cover, they therefore won't make your canvas photo prints indestructible, but it can stop some small damages, such as damage caused by people bumping into the piece.
Typically it's known that there are also long-term benefits to having a canvas framed. Structural warping can affect canvas prints over time. If a print is hung in the same place for long periods of time, it can eventually start to experience this. Framing your canvas print photos can help prevent this over time. It's good to know though that Print Panoramics only use premium stretcher bars that are warp resistant where this would not be an issue.
How many pictures are you making canvas prints out of?
One of the best things about canvas photo prints is how easy they make it to construct flowing pieces of art across multiple pieces. If you plan to create a flow of art with multiple pieces, keeping them unframed can help increase the sense of cohesion between each piece. Framing in a situation like this can lead to visual barriers that go against what you're trying to accomplish. 
It's a good idea to keep what you're trying to do with your art in mind when considering whether or not to frame. Do you like the idea of having a visual flow with some interruptions? Framing a few or all of the pieces in this case might be the best course of action. Is there a starting and stopping point for the visual story you're trying to tell?
It's all a Matter of Preference
One of the most important things to remember when trying to decide if you should frame your piece or not is that there is no such thing as a "correct" answer. Take into account considerations like the look of the room, any other art you use, whether the practical benefits of framed or unframed photos outweigh the aesthetic, as well as the size considerations. However, in the end, it all comes down to personal preference.
It's your decision as to whether or not you want to get your canvas photo prints framed or otherwise. Either way, we help you turn your choice into a reality. And if canvas isn't your thing then we work with panoramic prints, standard-size prints, and photo tiles, and more, turning them into the perfect unframed or framed photo prints for your needs.